How Many Wedding Photographers Do You Really Need?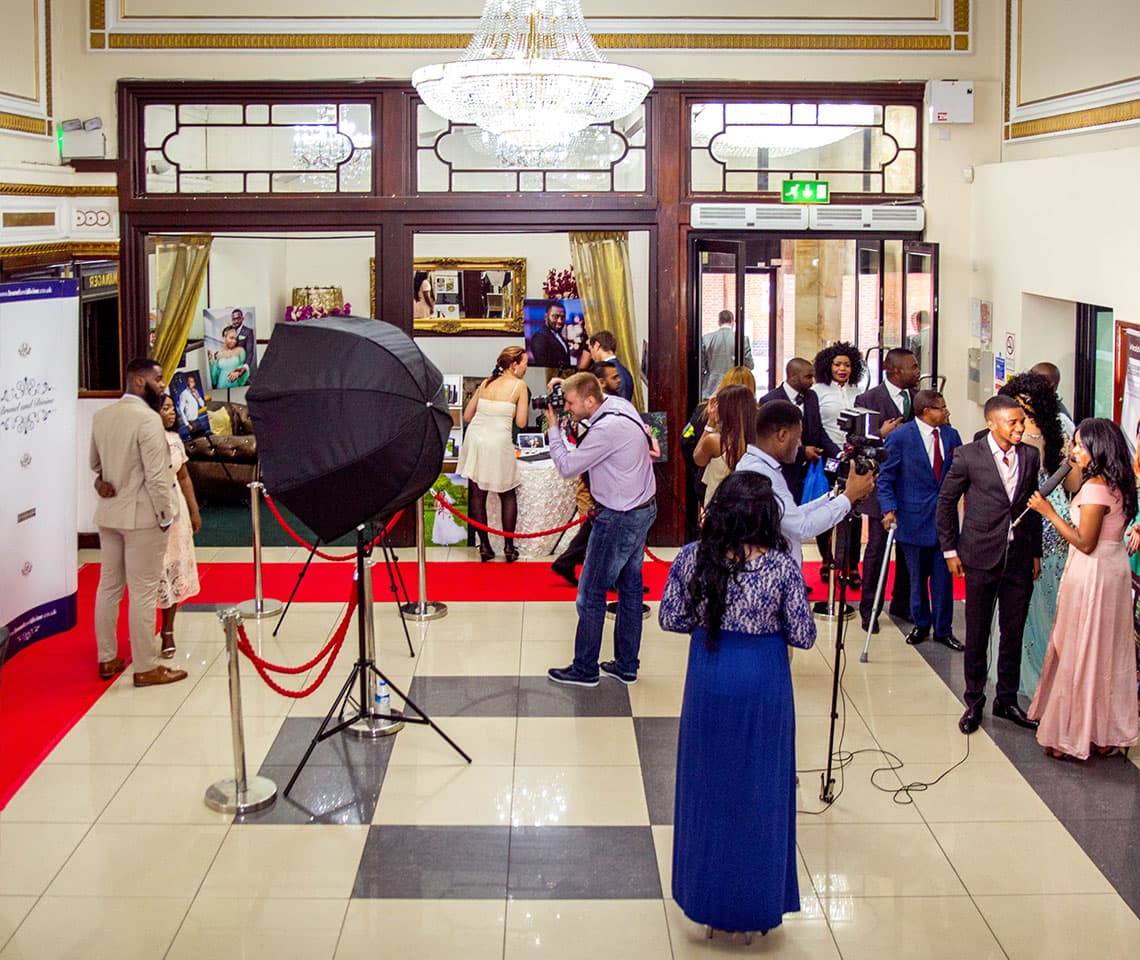 Red carpet service with a friendly second shooter.
It was like the Vietnam War. There I was in the aisle, trying to do my job. And there they were, too. Another photographer from the wedding planner, one from the church and another from the family. Oh, and the two videographers as well. It was madness.
Out of this war zone came some pretty ropey shots. I saw the other photographers' images. They were underexposed, the colours were wrong and they were badly composed. It wasn't their fault: there simply wasn't the room to work in the church.
Beating the odds
The bride's reasoning was that, if she had more photographers, she increased the odds of getting good pictures. But it just doesn't work like that. As a professional wedding photographer, I need both people to make eye contact with my camera.
With two people and four photographers, it's highly unlikely both will be looking at the same camera at the same time. They'll probably look confused, distracted and unconfident. And they did.
No good pictures
In short, none of them got good pictures. But my experience allowed me to manage this situation.
The only decent shots from inside the church were when the bride and groom exchanged rings. As a professional, I took a different angle, taking shots from behind the groom, and then behind the bride. I focused on close-ups, because otherwise I would have the other photographers and videographer in the frame in the background.
I'm sure you'll agree that, at a wedding, the subject should be the bride and groom and their guests, not photographers and other staff?
What can we learn?
By trying to cover all the bases, my bride covered none. So what can we learn from this sorry affair?
Firstly, I offer all my couples a pre-wedding consultation. I advise on how to act in front of the camera, using all my experience as a professional wedding photographer. Sadly, she skipped the consultation.
Important pre-wedding consultation
In this consultation, I would explain how I work by myself and how I work with my second shooter, giving a few options to choose from. If my bride had told me she wanted to ensure everything was captured, I would assure her that the best option is not quantity but quality - and it's a common misconception that more is always better.
Two photographers are usually a better choice than one (definitely for a big wedding), but more than two is a simply too much, especially if there is videographer as well and guests with their smartphones.
Different perspectives
This arrangement would even have cost her much less. I offer serious discounts for a second shooter, while another photographer cost a full price. So she would have spent less – and got pictures from two different perspectives, but with the same professional look. The same camera body, years of training and work together, the same post-processing with consistent, really polished image style.
So, if you're thinking of hiring more than one photographer, please think again. After all, you wouldn't book two vicars, would you… please tell me you wouldn't book two vicars?
Talk to me about my pre-wedding consultation service. Call Maciek today on 0117 2140670.