Custom Tailored Image Styles
Choosing an image style is an important part of the hiring process. A pre-wedding consultation will help you to make an informed decision. For me it's an opportunity to get to know you before the wedding, to match the image style to your personality. Everyone is different - there is no universal style that matches everyone. So what you get from me will be unique to you.
So what goes into 'image style', and are all photographers equal?
To answer the second part of the question first: of course not! Not all photographers are equal: many factors go into creating an image style and some photographers will have more of these factors available to them than others. This in turn, affords them more flexibility when it comes to the image styles they can offer you. Here's a rundown of what I am talking about:
The photographer's personal taste or so called artistic vision.
Photographic gear (equipment) - which may restrain or expand their creative freedom (lenses and lighting equipment for instance).
The skills to properly use this gear on location, and later in front of a computer - image editing (some photographers don't offer this at all).
The medium - how photographs are published in a printed or digital form - there are different requirements to print 120x80cm canvas than a 10x15cm gift prints or Facebook posting.
And then there are factors external to the photographer:
The requirements/expectations of YOU – the couple.
The circumstances/conditions during the shoot (when it's raining I, for instance, can still take great pictures but it depends on how much you - the couple - are willing to put yourselves into it. Or we can move indoors).
No place for compromise
A good photographer will take all of these into account to give the final product a consistent quality. To evaluate the meaning of post-production, please take a look at this (before/after) example of how I can improve inclement weather. And no, it's not an instagram filter, but a photo shoot and editing from the beginning designed to achieve the intended result.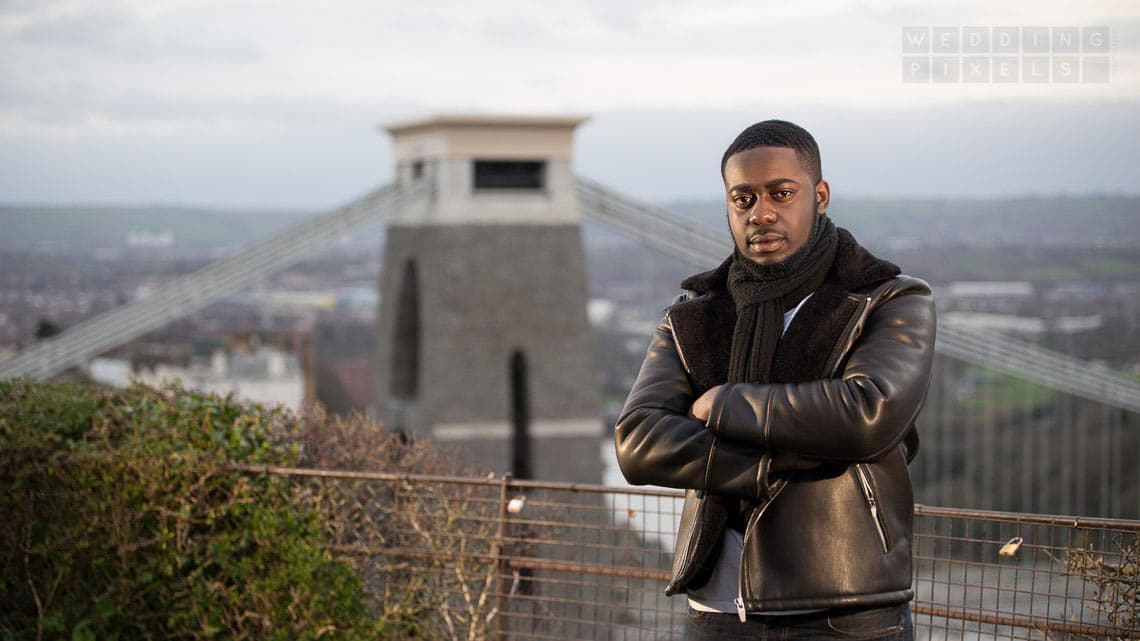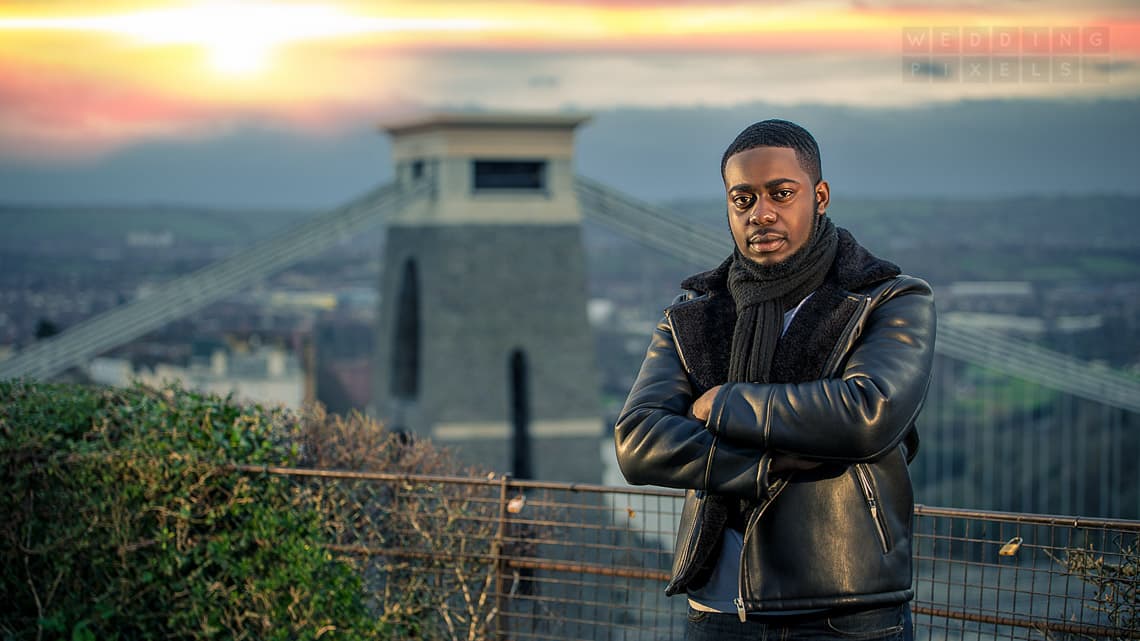 It's not an Instagram filter
What about when photographers have shortcomings in one or more of these areas?
When you (or a photographer) starts dismissing these factors, you are taking options away. Sometimes this lack of options may be hidden behind euphemisms. 'Natural light' for example will sometimes (not always) mean the photographer does not have the skills or level of expertise to use external camera flashes and light modifiers. 'Photojournalistic style' really means blending in – taking photos non-intrusively. Fine for during the ceremony and at times during the reception – but often, some of the wedding photos require some organisation. Wedding Pixels can offer both styles here. It's helpful to understand and look beyond such buzz words.
As a couple, the bride and groom may not have quite the same style in mind – no need to call the wedding off! I have the skill to adjust to your requirements and please both of you. And then there is mum or grandma whose taste will very likely be different again. First of all, in this scenario, I always consider the bride and groom as my clients. Pleasing them – you - is my objective and the majority of the photographs will reflect this. But I am not so fixed on one particular style that arrangement couldn't be made for one or two of the photographs to be in the style that mum or grandma wants.
To sum up, Wedding Pixels offers you a highly customisable experience – tailored rather than 'off the shelf'. I make it unique by telling your story using appropriate narrative - choosing from the rich set of tools at my disposal. Tools only available due to my background in the fashion industry. When you look through the portfolio, hopefully you will appreciate all of my sample photography and great - we will have chemistry. Perhaps you will see one or two styles that you like and this will be enough to tell us in which direction you would like to go.
To chat about flattering light on your big day, call me today on 0117 2140670 or book now your free consultation.
Examples
This bridal session was a riot! The couple had so much fun, but first we made something more traditional for mum! The same couple, the same photographer, and yet a completely different style of images.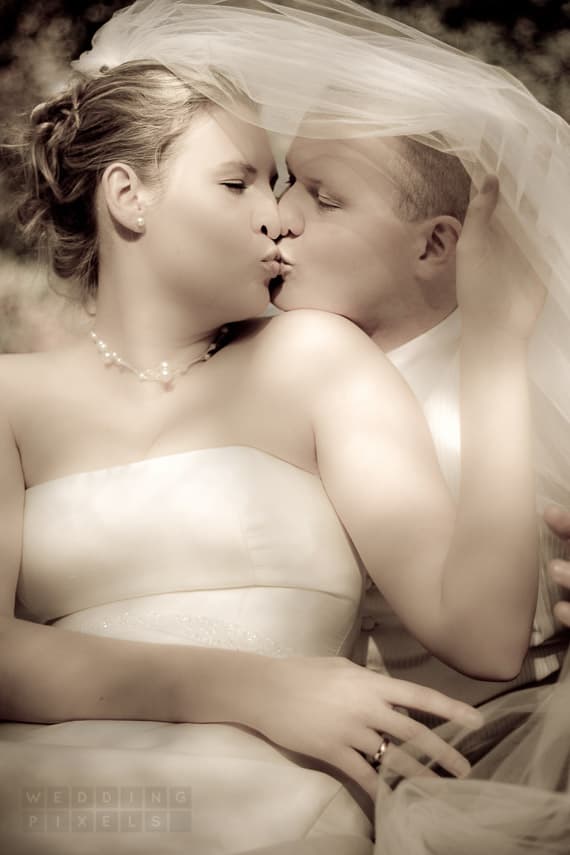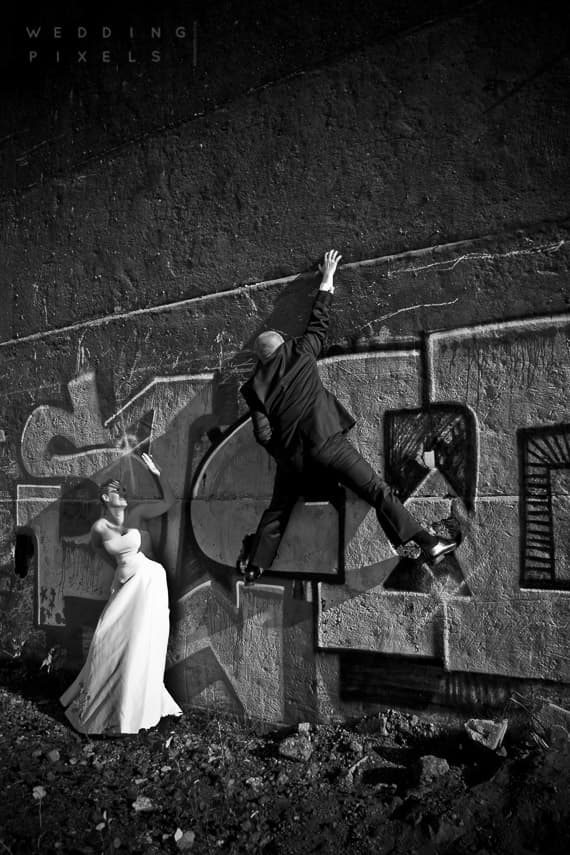 Sometimes one photography style is not sufficient – a non-intrusive photojournalistic style with natural light is the best choice for ceremony, while on the bridal photo session something more sophisticated is necessary.
Case study
Now, here are two more (extreme) examples of strobing - using off camera flash lightning techniques from fashion photography (the opposite to the natural light photography) - where I used strobes/speed lights to create the dramatic look and feel of an image. While I can't imagine using flash lighting during a ceremony, this kind of portrait is impossible using "photojournalistic" and "natural light" styles.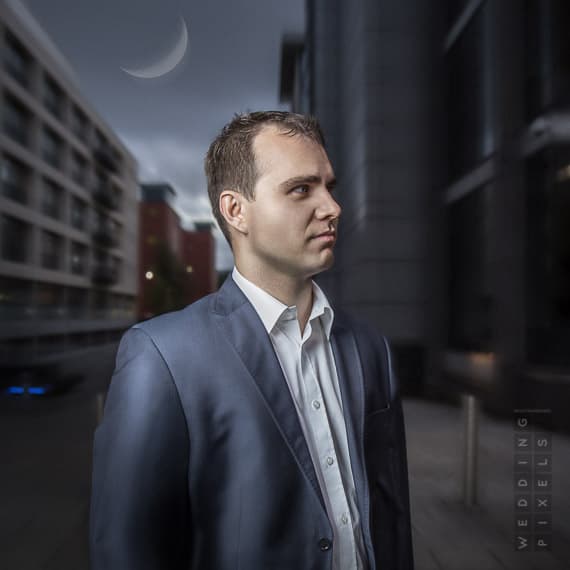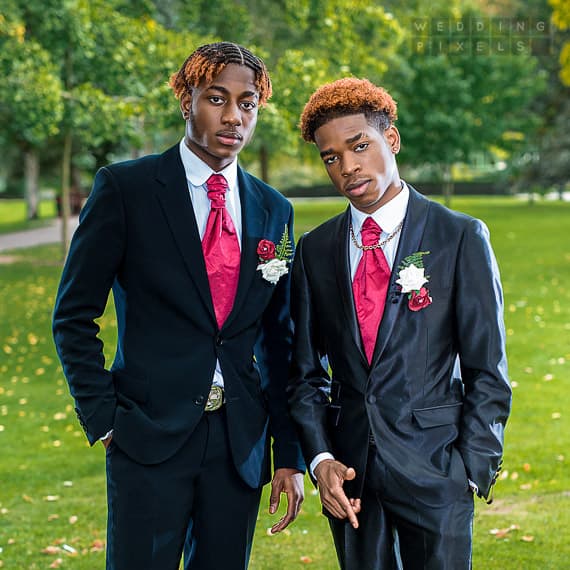 The first one was made in the evening, when it was getting dark, and flashed with one light in a soft box to soften the shadow and freeze the subject. The groom was frozen by a short flash light duration, but the exposure was longer which allowed me to zoom in during exposure to get the background blur, and create virtual leading lines to the centre of the image that helps us to focus on the subject (who is focused on the bride coming towards him). It's important to draw an attention to the subject especially when he has to compete with a busy background.
The other one was made in bright daylight, so one could ask why bother to use three bare strobe lights - one from in front and one on either side, slightly behind the subject. The simple answer is to get better results. In the middle of the day, the sunlight is strong and directly above the subject. To avoid Chaplin style moustaches under the nose and racoon eyes deep in the eye sockets caused by shadows from direct sunlight above the head, we had to move to the shadow of a big tree. Rim-lights helps to separate the subject from the background, and front light helps to fetch the details in shadows on the dark complexion faces.
The black and white, and sepia images are natural light photographs and they look nice, but these two colour images without strobes would be dull and boring.
Consistency
As an artist, I like consistency across a wedding album. But occasionally, due to a complex personality, a range of relevant hobbies and interests, or perhaps the need to reach out to a range of different audiences - a mixture of styles is best. Check out this sample of portfolio I created for a TV presenter to see what I mean.
Static vs Dynamic portrait / Indoors vs Outdoors / Day vs Night / Casual vs Official